Scientific Programme
Keynote Speakers
Evelina Fedorenko



Assistant Professor
Harvard Medical School / Massachusetts General Hospital Department of Psychiatry 
Athinoula A. Martinos Center for Biomedical Imaging Charlestown, MA

Title: The language system in the human mind and brain
Abstract:
Human language surpasses all other animal communication systems in its complexity and generative power. My lab uses a combination of behavioral, brain imaging, and computational approaches to illuminate the functional architecture of language, with the ultimate goal of deciphering the representations and computations that enable us to understand and produce language.
I will discuss three discoveries my lab has made over the last decade. First, I will show that the language network is selective for language processing over a wide range of non-linguistic processes that have been argued to share computational demands with language, including arithmetic, executive functions, music, and action/gesture observation. Next, I will consider the distinction between the lexicon (word meanings) and syntax (the rules for how individual words can combine to create phrases and sentences). Much prior theorizing and empirical work has focused on syntax, and most current proposals of the neural architecture of language argue that syntax is cognitively and neurally dissociable from meaning. I will challenge this view. In particular, I will show that syntactic processing is not localized to a particular region within the language network, and that every brain region that responds to syntactic processing is at least as sensitive to word meanings, including when probed with a high-spatial/high-temporal-resolution method (ECoG). Further, many brain regions show stronger responses to word meanings than to syntactic manipulations, with no regions showing the opposite preference. Finally, I will provide evidence that stimuli that are not syntactically well-formed but allow for meaning composition (operationalized within an information-theoretic framework) elicit as strong a response as intact sentences, suggesting that semantic composition may be the core driver of the response in the language-selective brain regions. Taken together, these results argue against an abstract and domain-general syntactic processing mechanism, and support strong integration between the lexicon and syntax. They further suggest that the language network is more concerned with meaning than structure, in line with the primary function of language – to share meanings across minds.
---
Antje S. Meyer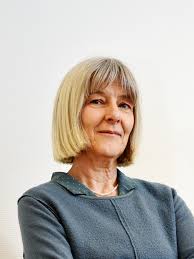 Professor at Radboud University and a director of the Max Planck Institute for Psycholinguistics


Title:
Why conversations are easy to hold and hard to study
Antje S. Meyer and Suzanne Jongman, Max Planck Institute for Psycholinguistics, Nijmegen The Netherlands
 Abstract:
Everyday conversation is characterized by smooth turn-taking, i.e. short gaps and frequent overlaps between turns. Switching quickly between the tasks of listening and speaking, and planning one's turn during an interlocutor's utterance should render conversation a taxing task. Yet, it is not commonly experienced as such. Why is this? We review evidence showing that (a) in everyday conversations and in dyadic laboratory tasks, speakers indeed often plan their utterances while listening to their interlocutors; (b) listening and speaking require attention in multiple ways; (c) listening and speaking interfere with each other. All of this should make holding a conversation hard. However, we also discuss that (d) speaking and listening, only require part, but not require all of a person's attention; and that (e) listening and speaking may not only interfere with each other, but can also facilitate each other. Most importantly, we argue that (f) the capacity demands imposed by speaking and listening are largely strategic rather than structural, and that in everyday conversation, speakers are free to allocate capacity to these activities as they see fit. Finally, we argue that (g) in everyday conversation, speakers are free to choose when to talk and what  to say (if anything). This contrasts sharply with the tight task constraints in most laboratory sets. It is this mundane freedom of speech takes makes everyday conversations easy to hold but hard to study.