Travel information
Russian Visa
Many of you will need to apply for a Russian visa in order to attend AMLaP 2019. We would like to reassure you that applying for a Russian visa is typically very straightforward and does not involve too much paperwork. Please, contact your closest Russian consulate/visa center for the information regarding visa application procedure and processing times.
To apply for a humanitarian (conference) visa to Russia, you will need an invitation letter. In order to request your invitation, please fill in the form below and e-mail it together with a scan of the photo page of your passport to Victoria Moiseeva (moiseeva.victoria@gmail.com).

Note that your humanitarian/conference visa will be issued for the duration of the conference plus one day before and after it. If you're planning to travel in Russia before or after AMLaP, we advise that you should apply for a tourist visa instead. You do not need invitation for this one. Please refer to your nearest Russian consulate/visa center for more information regarding this visa type. If in doubt, please contact the organizing committee.

The passport has to be valid for at least 6 months more after the date of the conference (April 2020).

Invitation application form: 
Form (DOCX, 22 Kb) 
If you have any further questions please contact us at amlap2019@hse.ru or Victoria Moiseeva vmoiseeva@hse.ru 
---
In case of an emergency (e.g. you got lost) please call one of those two numbers:
Mikhail Pokhoday
+7 985 958 75 11
Anastasia Plotnikova
+7 963 767 60 70
---
Accomodation in Moscow
ROOM PRICES FOR GUEST HOUSE HSE 
Estimated number of available rooms: 50.
| | |
| --- | --- |
| Room type | Price per night (roubles) |
| Single room | 2 300,00 |
| Double room | 2 500,00 |
| A place in a double room | 1 200,00 |
| Junior suite | 3 100,00 |
| A place in a junior suite | 1 500,00 |
| Suite |       5 000,00 |
More information about guest house is available here: https://www.hse.ru/en/hotel/
If you are willing to live in a guest house message the contact person Anastasia Malyshevskaya asmalyshevskaya@edu.hse.ru
---
Possible variants of accommodation near the venue of the conference: 
Dear attendees, hotel Mamaison Pokrovka 5* suggests a 15% discount for the AMLAP participants. To book a room send e-mail to the following addresses: Tatyana.Lukasheva@mmpokrovka.com or reservation.pokrovka@mmpokrovka.com and make a note, that you will participate in the conference.
1) Star Wars Hostel
From 750 rub
Breakfast 150 rub
Booking http://www.booking.com/Share-OzQhOB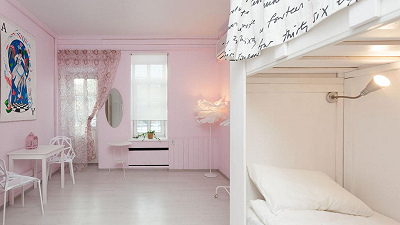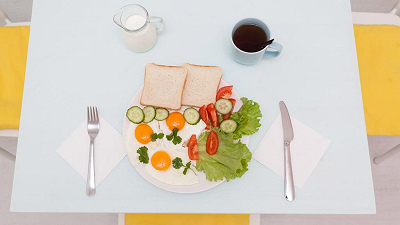 2) Bolshoi Hostel
From 700 rub
Booking http://www.booking.com/Share-TOv0hU
3) Naumov Lubyanka Hotel
From 3150 rub
Booking http://www.booking.com/Share-rI7fTp
4) City Comfort Hotel
From 3150 rub
Booking http://www.booking.com/Share-8y9nfy
5) Chistoprudny Mini-Hotel
From 1900 rub
Booking http://www.booking.com/Share-phtlsX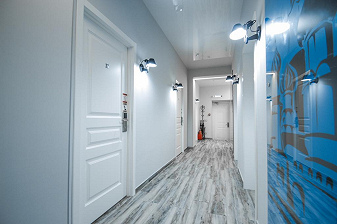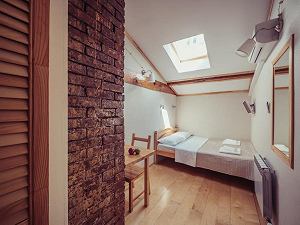 6) MOSS boutique hotel - if you prefer highclass hotels.

From 10000 roubles

Website: https://www.mosshotel.ru/hotel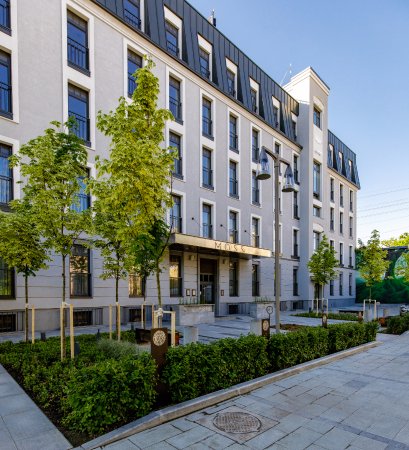 ---
Tourist information
Check out these webpages where you will find information about the many activities and places you can visit:
Official Moscow Tourist Guide: http://en.travel2moscow.com/
Complete guide about What/Where/When in Moscow city! 
Lonely Planet Moscow Guide: https://www.lonelyplanet.com/russia/moscow
Moscow Attractions:
http://www.boredpanda.com/moscow-metro-station-architecture-russia-bright-future-david-burdeny/
http://www.bolshoi.ru/en/about/hist/intro/
https://www.instagram.com/bolshoi_theatre/
http://www.tretyakovgallery.ru/en/
http://www.kreml.ru/en-Us/museums-moscow-kremlin/
---